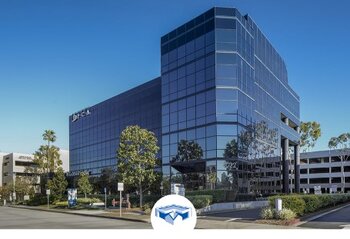 Meridian Sells Laguna Hills Medical Office Building
The recently renovated property, located on the campus of the Memorial Care Saddleback Medical Center, sold for $31.3 million.
By Ingrid Tunberg
LAGUNA HILLS, CA – Meridian has sold its 57,573-square-foot, medical office building in Laguna Hills, CA for $31.3 million.
The company sold the five-story property, titled The Laguna, to a publicly-traded REIT.
Located at 24022 Calle de la Plata, the property is situated on the campus of the 325-bed, Memorial Care Saddleback Medical Center.
Built in 1983, The Laguna underwent renovations in 2019, which included installing electric car chargers on site, a fire suppression system and an LED lighting retrofit, as well as common areas renovations.
"We were initially attracted to The Laguna because it is an integral part of the limited medical office space available adjacent to the Saddleback Medical Center campus and it benefits from the synergies created by nearby providers," Meridian CEO, John Pollock exclusively states to GlobeSt.com. "The Laguna also has its own tenant ecosystem that has a high concentration of eye care specialists as well as an Ambulatory Surgery Center. As we predicted, the occupancy rates have increased as buildings in the submarket were improved, and those gains have maintained through the pandemic."
Representing the seller was the JLL healthcare capital markets team, led by managing directors, Evan Kovac, Andrew Milne and John Chun, and VP, Trent Jemmett.
"Medical office building space availability has dramatically decreased around the MemorialCare campus in the last few years – dropping from 24% vacancy in 2017 to less than 10% today," states Milne. "Ownership will benefit from the recent upgrades in conjunction with the lack of available MOB space in the immediate vicinity to capture upside by leasing up the largest vacant block of space on the campus."